By Andrea Useem, Religion BookLine — Publishers Weekly, 5/16/2007 (reprinted here with permission.)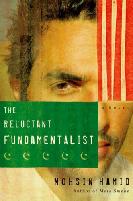 With a title like The Reluctant Fundamentalist, Mohsin Hamid's new novel (Harcourt, April) invites readers to expect a story of religion gone bad. But instead of radical preaching or religious fervor, the book details the transformation of Changez, an Ivy League-educated Pakistani, whose love affair with a wealthy, troubled American and elite but morally questionable job lead him, in the aftermath of 9/11, to loath the country he once embraced.
The title, Hamid told RBL, is a "deliberate misnomer." Changez, who drinks whiskey and never even thinks of attending a mosque, is not a devout Muslim but rather a "secular Western rationalist," according to Hamid. But when America begins to bomb Afghanistan—a neighbor to his homeland—Changez "starts to think of himself ethnically, almost tribally, as a Muslim," Hamid said, even as his dark skin and beard evoke fear and suspicion in the Americans around him.
The point, said Hamid, is that today's violent conflicts are political, not religious. Post-9/11, Westerners tend to reduce Muslims to religious labels. "I am a man, a novelist, a husband, son, brother, a Londoner, a Pakistani, a guy who likes sushi—and I'm a Muslim. Today, it's as if that last facet is the thing on which I must be judged," said Hamid.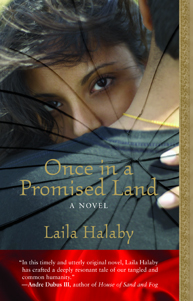 Taking the same time period—the months before and after 9/11—in Once in a Promised Land (Beacon, Jan.) Laila Halaby uses the story of Jassim and Salwa, Jordanian immigrants living a comfortable if empty existence in Tucson, Ariz., to show how in a world aflame with religious and patriotic sentiment, "most people are just trying to live," she said to RBL.
Jassim, a hydrologist, is meticulous in his work and his early-morning swims, but emotionally absent as a husband. Salwa, who married Jassim in part for a chance to come to the U.S., lives her American dream by earning money she spends on pajamas at Victoria's Secret.
When Salwa accidentally-on-purpose stops taking her birth control pills and gets pregnant, she begins a downward spiral. And when Jassim, disturbed by Salwa's instability, is involved in a tragic road accident, he loses the self-control he so values.
Looming over these interior, domestic dramas, however, is the shadow of 9/11. As an Arab Muslim, Jassim's personal distress is interpreted by others as suspicious behavior—with disastrous results—while Salwa realizes her American dream is only skin deep.
The two characters, said Halaby, "are just people with their own difficulties, which have nothing to do with being Arab and Muslim. Yet people are so quick to put others in a category."